The Korea Society celebrates Asia Week with a screening of works by celebrated director Hong Sang-soo (The Day He Arrives, Hahaha) at the newly renovated Museum of the Moving Image, home to New York City's finest, state-of-the-art screen. Film free with museum admission. This retrospective is made possible by the New York State Council on the Arts with the support of Governor Andrew Cuomo and the New York State Legislature.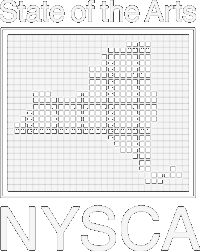 This retrospective is made possible by the New York State Council on the Arts with the support of Governor Andrew Cuomo and the New York State Legislature.
Direction:
From Midtown, 10 min. taxi from The Korea Society or N/Q Train outbound to 36th Avenue

SATURDAY AND SUNDAY, MARCH 17-18, 2012 and FRIDAY, MARCH 23, 2012
Museum of the Moving Image
35th Avenue at 37th Street, Astoria
The Museum of the Moving Image
---
---

The Day a Pig Fell into the Well (Daijiga umule pajinnal) 1996
SATURDAY, MARCH 17 @ 2:00 PM
With Bang Eun-hee, Cho Eun-sook, Park Jin-seong. Hong Sang-soo's debut film was a critical success, winning awards at the Rotterdam and Vancouver film festivals. A story of individuals desperately longing for connection—a common theme in Hong's work—the film depicts angled and tragic relationships: Min-jae obsessed with Hyo-sub, a struggling writer; Po-kyung, a married woman, in an affair with Hyo-sub; and Dong-woo, Po-kyung's husband alone. The title is from a 1954 book by John Cheever. 113 min.
---
Woman on the Beach (Haebyonui yeoin) 2006
SATURDAY, MARCH 17 @ 5:00 PM
With Go Hyun-jung, Kim Seung-woo, Kim Tae-woo, Song Seon-mi. Joong-rae embarks on a road trip with friend Chang-wook and Chang-wook's girlfriend, Moon-sook. In the beautiful beach setting of Shinduri, Joong-rae and Moon-sook find themselves attracted to each other and spend a passionate night together. But where does life go the morning after? A filmmaker, writing his latest script at a seaside resort town, becomes involved with two women. As ever, Hong is comically and painfully lucid in outlining the jealousy and self-absorption that fuel his male characters' excess. 128 min.
---
Night and Day (Bamgua nat) 2008
SUNDAY, MARCH 18 @ 2:00 PM
With Kim Yeong-ho, Park Eun-hye, Seo Min-jung. Kim Sung-nam, a married 40-something painter in Seoul, flees Korea after he's caught smoking marijuana while drunk at a gathering. In Paris, he takes refuge at a Korean-owned run-down lodge, calls his abandoned wife, and hits the streets looking for action. Night and Day premiered at the Berlin International Film Festival in 2008 and screened at the 46th New York Film Festival. 144 min.
---
Like You Know It All (Jal aljido mothamyeonseo) 2008

SUNDAY, March 18 @ 5:30 PM
With Kim Tae-woo, Uhm Ji-won, Go Hyun-Jung. In this entrant into the 2009 Cannes Film Festival Directors' Fortnight, Kim Tae-woo (Women on the Beach, Woman is the Future of Man) plays a critics' filmmaker, often drunk and confused as his work takes him across the country and into contact with the past. Director Ku attends a festival in a small town and bumps into old friend, Bu. Over drinks, he meets Bu's wife. Soon after, Ku goes to Jeju Island to give a lecture. There he meets his college senior and finds out that his new wife is Ku's love from his twenties. 126 min.
---
Oki's Movie (Ok-hui-ui yeonghwa) 2010
FRIDAY, March 23 @ 7:00 PM
With Jeong Yu-mi, Lee Seon-gyun. Oki's Movie was the closing film for the Horizons section of the 67th Venice Film Festival. A story told in four chapters, Oki's Movie follows a film student and her complicated relationships with a young director and a middle-aged professor. The awkward romantic triangle serves as the inspiration for her film project. 80 min.
---