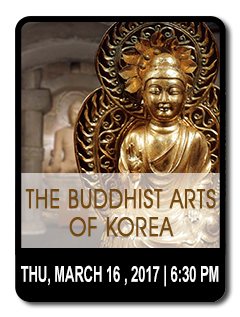 This illustrated slide lecture will introduce Korean Buddhist art, focusing on the late Three Kingdoms period (traditionally, 57 BC – AD 668), the Unified Silla period (668–935), and the Koryŏ period (918–1392). Buddhism reached Korea from China in the fourth century; by the Unified Silla period, most members of the royal family were Buddhists, and the royal court patronized the religion, building temples and commissioning sculptures; by the Koryŏ period, the nation had espoused Buddhism as the state religion. Thus, during the millennium from the fourth through the fourteenth century (and the end of the Koryŏ dynasty), Buddhism flourished, as did Buddhist art, so that this era was the golden age of Buddhism in Korea. This lecture will pay particular attention to the sculpture of the Three Kingdoms and Unified Silla periods, to the magnificent temple architecture of the Unified Silla period (including Pulguk-sa and Sŏkkuram in Kyŏngju), and to the refined paintings and sumptuous sutras of the Koryŏ era. The lecture will explore the nature of Chinese influence on Korean Buddhist art, just as it will touch on Korean influence on Japanese Buddhist art.
The Buddhist Arts of Korea
Asia Week Lecture by Robert D. Mowry
Thursday, March 16, 2017 | 6:30 PM
FREE Supporter [Formerly Explorer, YPN, Contributor], Fellow & Patron Members
Agenda
6:00 PM | Registration
6:30 PM | Lecture
$15 Non-members
If you have any questions, please contact Jahee Yu or (212) 759-7525 ext 301.
Space is Limited. Early Registration Requested.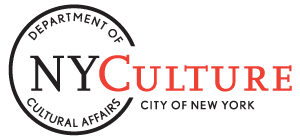 This program is supported, in part, by public funds from the New York City Department of Cultural Affairs in Partnership with the City Council.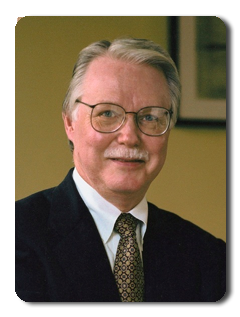 Recently retired after more than 25 years as a senior curator at the Harvard Art Museums (H/AM), Robert D. Mowry was also the university's Alan J. Dworsky Curator of Chinese Art (2000-2013) and Head of the Department of Asian Art (1991-2013). He continues to serve as Senior Lecturer on Chinese and Korean Art in Harvard's Department of the History of Art and Architecture. Under his stewardship, Harvard added numerous and very significant works to what already was one of the finest collections of Asian art in the Western world. Mowry was instrumental in acquiring several renowned collections as well as important endowments for the H/AM, over and above annual fundraising efforts for specific acquisitions and exhibitions. The National Museum of Korea has named Robert Mowry its Senior International Fellow for 2013, and he is also senior editor of its scholarly journal, The Journal of Korean Art and Archaeology.
Mowry's passion for Asian art and culture was sparked by his two-year service in the Peace Corps in Korea more than 40 years ago (1967-1969). He taught English at Seoul National University, before returning to the University of Kansas, where he completed his graduate work with Chu-tsing Li and Laurence Sickman, taking his degrees with honors. Fluent in Mandarin, he spent two years as a curatorial assistant and translator in the Department of Painting and Calligraphy at the National Palace Museum, Taipei (1975-1977). His career is distinguished with many pioneering leadership roles and ground-breaking scholarship. He was founding Curator of the Mr. and Mrs. John D. Rockefeller 3rd Collection at The Asia Society, New York (1980-1986), and, before that, Assistant Curator of Oriental Art at Harvard's Fogg Art Museum (1977-1980).

Mowry is a popular speaker, consultant and author in his many areas of expertise, which include Chinese and Korean ceramics, Chinese painting of the Song, Yuan and Ming periods, Chinese jade, Chinese scholar's materials, and Korean paintings. Among his many articles, catalogues, textbooks and books, perhaps his best known is Hare's Fur, Tortoiseshell, and Partridge Feathers: Chinese Brown- and Black-Glazed Ceramics, 400-1400 (Harvard University Art Museums, 1996), the catalogue for an exhibition that he curated and that opened at Harvard's Arthur M. Sackler Museum in December 1995 and then toured nationally in 1996. He also is the curator of and principal catalogue author for Worlds Within Worlds: The Richard Rosenblum Collection of Chinese Scholars' Rocks (1997), another exhibition he organized.