The Korea Society is very pleased to present the traditional music and dance of the Chosŏn Kingdom courtesan, performed by Han TeRra, an extraordinary kayagŭm (12-string zither) player from Korea. Dr. Robert Provine, a renowned ethnomusicologist, will provide historical context for her performances, shedding light on the life and artistic world of a kisaeng.
During the half millennium reign of the Chosŏn Kingdom in Korea (1392-1910), there was a class of women whose fate was both appalling and seductive. The kisaeng, sometimes translated as "skilled women," were selected from an early age for their beauty, given extensive education in poetry, music, the arts, and dance, trained in the skills of courtesanship, and then assigned as professional entertainers to the court and the high government bureaucracy. The Changak-won, one of the national institutes specializing in court performing arts, selected the most talented entertainers, kisaeng, from eight local provinces for annual court ceremonies or events. The selected entertainers were officially named Sŏnsang-gi. They had been trained in a music and dance tradition completely different from the existing court and folk forms. As a result, they played a critical role in the development of culture and arts in Korea.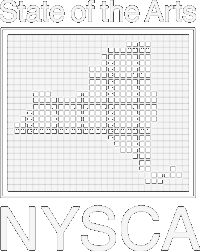 LIVE HOUSE KOREA is made possible with the support of the New York State Council on the Arts.
Sonnet of an Innocent Flower:
Music and Dance of the Chosŏn Kisaeng
Performed by Han TeRra
with accompanying lecture by Dr. Robert Provine, Professor Emeritus, University of Maryland

Thursday, January 17, 2013
6:30 PM

The Korea Society
950 Third Avenue @ 57th Street, 8th Floor