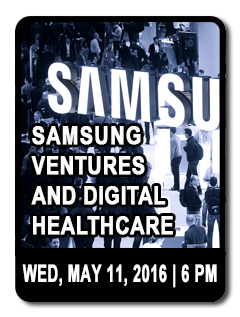 Technology and the needs of aging populations are transforming the global healthcare industry. Hyuk-Jeen Suh, head of Samsung Ventures East Coast, shares insights into new investments aimed at keeping Samsung at the forefront of digital healthcare.


The Samsung Ventures and Digital Healthcare

with

Hyuk-Jeen Suh
Head of Samsung Ventures East Coast
Moderated by Nikita Desai, Director, Policy and Corporate Programs
$10 Members, $20 Guests
5:30 PM | Arrivals & Reception
6:00 PM | Discussion
YPN and Explorer Level Members Register HERE for free admission.

If you have any questions, please contact Nikita Desai or (212) 759-7525, ext. 355.
---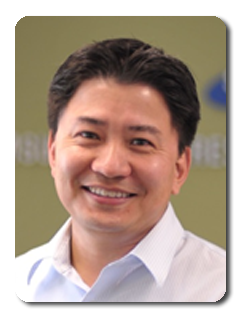 Hyuk-Jeen Suh is the Head of the Samsung Ventures East Coast office bringing over 20 years of industry experience in consumer electronics, biotech, and semiconductor. Before joining Samsung Ventures, Hyuk-Jeen worked at J.P. Morgan investment banking in the Technology, Media, and Telecom group. Prior to J.P. Morgan, he was the global senior business development and marketing manager at MEMSIC, a semiconductor startup with clients in the automobile and consumer electronics industry. He led the global marketing strategy which contributed to the successful IPO of MEMSIC in 2007. Prior to joining MEMSIC, Hyuk-Jeen was a senior research engineer at Sequenom, a biotech startup. He conducted research on DNA biochips and led joint venture projects with Hitachi and Samsung to design high-throughput bio instruments. He began his career at Intel Corporation as a process engineer, leading yield improvement projects which contributed to one of the highest yield rates in Intel history for the Pentium microprocessor. He advises startup companies and is a mentor at various startup accelerators. He is a guest speaker at universities including Harvard University, Yale University, and MIT and judges for the MIT $100K entrepreneurship competition. Hyuk-Jeen earned his Ph.D. in electrical engineering, focusing on Microelectromechanical Systems (MEMS) from University of Illinois at Urbana-Champaign. He earned his MBA from Yale School of Management. He holds a B.S. in mechanical engineering, B.A in economics and M.E in electrical engineering, all from Cornell University.