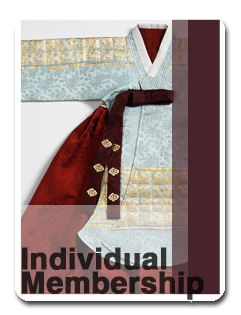 Connect with a fascinating and involved membership that shares a deep interest in Korean business, politics, art, and culture. Your membership, at whatever level you chose to join at, provides the vital support for our many programs, and ensures the Society's continued growth as the premiere organization dedicated to celebrating Korea's rich culture and strengthening the ties between Americans and Koreans.
We invite you to become a member of The Korea Society!
Join online or complete and mail the linked application form below.
---
---
---
---
---
---
---
---
---
A loyalty program that offers great discounts at area restaurants and other partner organizations, to members at the Explorer level and above. Visit Explore Korea to see a current listing of discounts available at our partners.

Download application form (pdf)
Summary Chart of Membership Benefits by Level (pdf)

For more information on individual membership, please call (212) 759-7525 ext. #321


The e-wall of premier members that join at $100 or above recognizes the important support they provide in helping us present relevant and insightful programs, bringing the best of Korea to American audiences.
---