The Korea Society aims to further develop the teaching of Korea in K-12 schools across the U.S., thereby enhancing the overall curricula. The Fellowships provide a unique opportunity for participants to develop a critical and engaging eye into modern day Korea while maintaining proper perspective on the nation's rich history.
Educators, such as classroom instructors, textbook editors & writers, and curriculum specialists are invited to spend approximately twelve days in South Korea, participating in various lectures, excursions, and discussions, as well as independent research in order to gain an enriched understanding of both Korea's past and present. Lectures on various topics including history, religion, education, and economics are given by experts in these fields at prestigious Korean institutions. The excursions include guided tours to various sites of historical and cultural significance such as the King Sejong's Royal Tomb, the Early Printing Museum, Haeinsa, Kyongju, Yangdong Historic Village, industrial site, and the DMZ, as well as visits to various museums. Participants are also given the opportunity to exchange ideas and knowledge with each other to deepen their understanding of Korea in its own context as well as the world. Upon returning to the U.S., participants incorporate their Fellowship experience and knowledge in their respective field of expertise.
The fellowships are made possible by support from the Freeman Foundation, Korea Foundation and Academy of Korean Studies.
Three types of Fellowships are offered every year: Spring, Summer, and Fall. Please click on the banners/links below to learn more about past Fellowship programs, eligibility requirements, etc.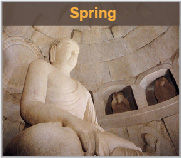 Eligibility:
Administrators of instructional resources in a state department of education
K-12 educators who have enrolled in two or more of the in-service educational programs offered by The Korea Society
Alumni/ae of The Korea Society's Summer Fellowship in Korean Studies program, provided they have not visited Korea under the auspices of an organized study tour for at least the last three years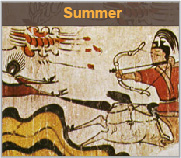 Eligibility:
Full-time middle school or high school classroom teacher
Instruct Social Studies, World History, Geography or a closely related subject
At least two years of teaching experience
Commitment to continue teaching in a U.S. school for at least two years
Commitment to prepare a detailed lesson plan for The Korea Society website post-study tour
Commitment to present on Korea at a district, state or nationwide professional development program post-study tour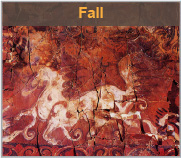 Eligibility:
American educators who are professionally engaged as textbook writers and editors
East Asia specialists in higher education who would like to include Korea in their teaching, research, or writing
Priority consideration will be given to applicants who are planning to author textbooks on world history or Asian history, those who contribute articles to reference works, and those who will be editors of such works