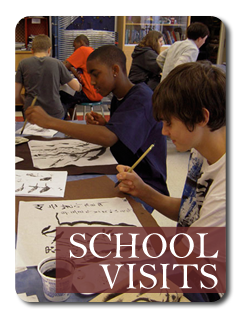 The Korean Studies department introduces art, literature and diplomacy to NYC schools. We offer a wide range of engaging activities to students from elementary through high school. Past visits have included energetic drum dance lessons, the art of calligraphy and brush painting, folktale readings, talks by President Thomas Byrne, cooking demonstrations, and mask making. Through these activities, students are exposed to a culture which is otherwise inaccessible.
School visits are made possible through funding from the New York City Department of Cultural Affairs.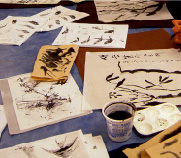 Brush Painting & Calligraphy, 40-50 mins
Introduce students to the ways Koreans use art to convey ideas. Students participate in calligraphy and brushpainting using traditional brushes, ink, and rice paper.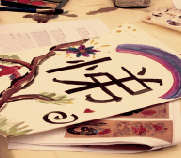 Munjado Painting Workshop, 50 mins
Confucian virtues are considered a cornerstone of Korean culture and this workshop would allow students to participate in a hands-on activity in order to understand this marriage of art and philosophy.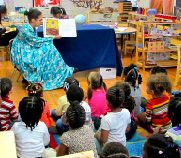 Korean Storytelling & Crafts, 40-50 mins
After reading a Korean folk tale, depicted using puppets, children can then create their own animal puppet and mask.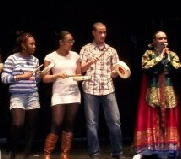 Traditional Dance Workshop, 2hrs
Appropriate for all ages, this workshop can include the following folk dances: Bong San Tal Chum (Mask Dance), Kanggangsullae (Group Circle Dance), Fan Dance, Basic Salpuri (Shaman Ritual Dance), Sogo Chum (Small Drum Dance) and Beompae (Buddhist Ceremonial Dance).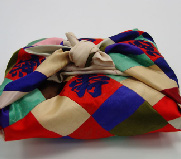 Pojagi Workshop, Two 2-hr segments
Pojagi, with their distinctive geometric patchwork design, are one of the most widely appreciated of all traditional Korean textile arts. Using silk fabric, thread, and needles, students create their own unique pojagi.
To request a school visit, please complete this

form

.
---