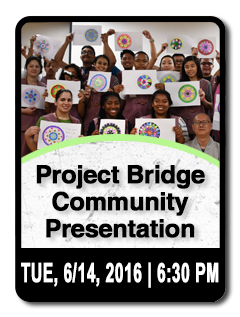 Each year, The Korea Society and Pacific Century Institute provide Youth Ambassadors from New York and Los Angeles with a six-month program of leadership development, self reflection, and intercultural understanding that culminates in ten days of total cultural immersion in Korea. On June 14th, the New York-based Youth Ambassadors will present their final reports on their "Project Bridge journey" to teachers, friends, family, and members of The Korea Society.

We encourage current New York City public high school sophomores and juniors to attend and learn more about how to apply to be part of Project Bridge 2016-2017.

Project Bridge is made possible with grants from the Korea Foundation and the Freeman Foundation.
Free Event
Early Registration Requested
RSVP here .
Project Bridge 2015-2016 Community Presentation
Tuesday, June 14, 2016
6:30 PM | Greetings
6:35 PM | Youth Ambassador Presentations
8:00 PM | Korean Dinner (provided)
8:30 PM | Q&A
---
The Youth Ambassadors
Mubtasim Akhyar, High School for Math, Science & Engineering @ CCNY
Miguel Arias, Long Island City High School
Jennifer Chiao, Richard R. Green High School of Teaching
Pete Destil, Beacon High School
Sara Elbanna, Hunter College High School
Jodi-Ann Haynes, Queens Gateway to Health Sciences Secondary School
Jackey Liu, School of the Future
Leslie Pillcorema, Leadership and Public Service High School
---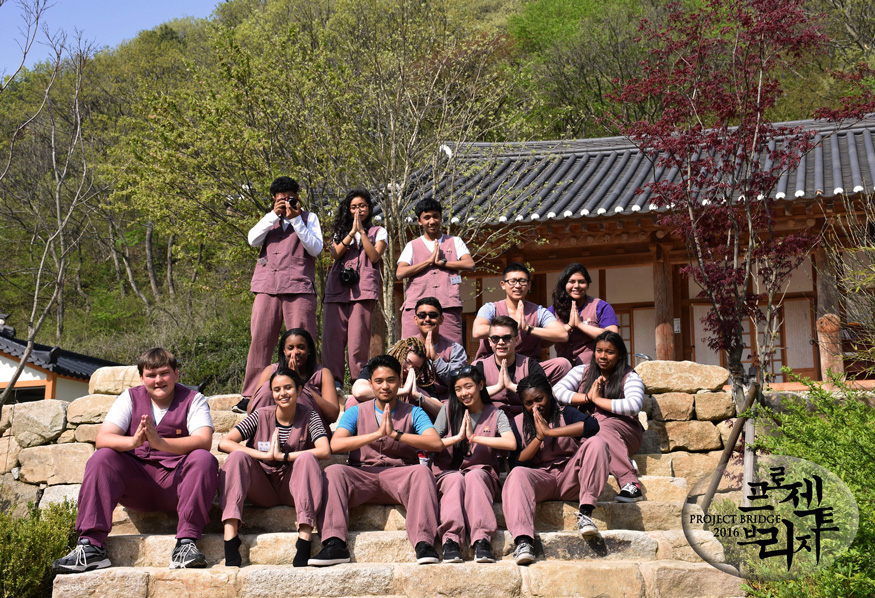 ---