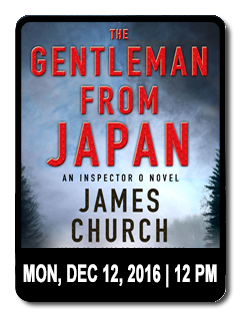 Have a jOlly hOliday with Inspector O!

The Korea Society offers its members and policy program participants a special gift in celebrating the release of the final Inspector O novel, The Gentleman from Japan, at 12 noon on December 12. Join us on 12-12 at 12 for the secretive and celebrated Church reading live (and sharing some thoughts on Korea policy going forward). A signing follows, so stock up for holiday giving, and enjoy sweet dumplings as we bid the year adieu.

In this new release, Church, a former Western intelligence officer, returns to the secret world of North Korean intelligence and Inspector O. A Spanish factory near Barcelona is secretly producing--under the guise of a dumpling maker--a key machine for the production of nuclear weapons. Western intelligence has gotten wind of this and believes that the machine is meant for North Korea. It is deemed imperative either to disable the machine before it leaves the factory or intercept it. Inspector O is recruited by an old friend to take part in an operation to disrupt the plans for shipping the device.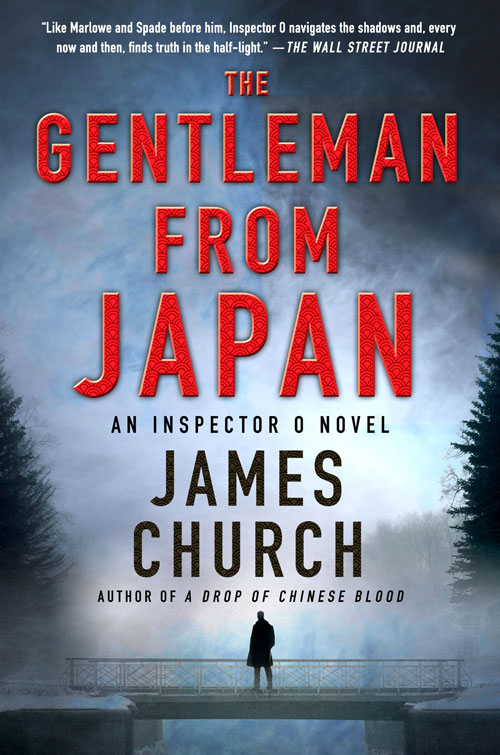 The Gentleman From Japan

James Church
Author

12:00 PM | Arrivals
12:15 PM | Discussion
If you have any questions, please contact Nikita Desai or (212) 759-7525, ext. 355.
---
James Church (pseudonym) is a former Western intelligence officer with decades of experience in Asia. He is the author of the Inspector O series, including A Drop of Chinese Blood, Hidden Moon, and A Corpse in the Koryo. He has wandered through Korea for years. No matter what hat he wore, Church says, he ran across Inspector O many times.
---
Of Interest: