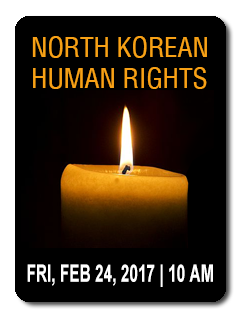 To mark the third anniversary of the release of the United Nations Commission of Inquiry Report, the Korea Society welcomes Seong-ho Ji, a North Korean defector and human rights activist. Ji speaks on North Korean human rights at an intimate roundtable discussion moderated by Dr. Stephen Noerper, senior director.

North Korean Human Rights:
Marking the Third Anniversary of the UN Commission of Inquiry Report with Activist Seong-ho Ji

with

Seong-ho Ji
Activist and North Korean defector
Agenda
9:45 AM | Registration
10:00 AM | Discussion
Join our membership program here!
The discussion is first come, with limited seating. Please rsvp by writing to This email address is being protected from spambots. You need JavaScript enabled to view it. .

If you have any questions, please contact Nikita Desai or (212) 759-7525, ext. 355.
Ji Seong-ho is a North Korean defector working to raise awareness of the situation in the North and to help fellow defectors. Since his escape in 2006, Ji has spoken around the world to offer his testimony on the reality of North Korea. In 2010, Ji founded the organization Now, Action, and Unity for Human Rights (NAUH) and has launched a variety of projects to facilitate resettlement of North Koreans and to promote cultural exchange between the Koreas. Ji is currently a law student at Dongguk University.