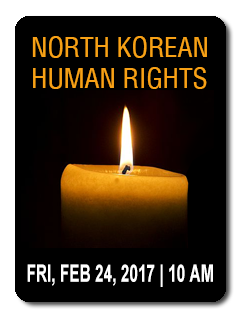 To mark the third anniversary of the release of the United Nations Commission of Inquiry Report, the Korea Society welcomes Seong-ho Ji, a North Korean defector and human rights activist. Ji speaks on North Korean human rights at an intimate roundtable discussion moderated by Dr. Stephen Noerper, senior director.
North Korean Human Rights:
Marking the Third Anniversary of the UN Commission of Inquiry Report with Activist Seong-ho Ji

with

Seong-ho Ji
Activist and North Korean defector
Agenda
9:45 AM | Registration
10:00 AM | Discussion
Join our membership program here!
The discussion is first come, with limited seating. Please rsvp by writing to policy(at)koreasociety.org.

If you have any questions, please contact Nikita Desai or (212) 759-7525, ext. 355.
Ji, Seong-ho is a North Korean defector who grew up during the country's grueling famine in the 1990s. In order to survive, he would exchange stolen coal for food on the black market. While taking coal from a train car in 1996, a malnourished Ji lost consciousness and fell onto the tracks, losing his left hand and foot when a train ran over him. After a grueling amputation surgery, he was left to fend for himself. In 2006, he escaped to South Korea, a journey of 6,000 miles that took him from North Korea, through China and Southeast Asia, using wooden crutches made by his father. Mr. Ji recently graduated from Dongguk University with a degree in Law, and is also the Founder and President of NAUH (Now Action and Unity for Human Rights), an organization that helps broadcast information into North Korea; rescues North Korean refugees from China for resettlement in South Korea, and carries out groundbreaking, unique, and creative projects to raise awareness about the North Korean human rights situation (such as the first ever re-creation of a North Korean market in Seoul; bi-weekly silent street rally for North Korean human rights, and 'talk-concert' events featuring young North Korean defector students and South Korean counterparts).

Considered a leader among the young North Korean defectors who have resettled in South Korea, Mr. Ji is a widely-sought speaker, and has spoken about his life and experience and activism on North Korean human rights in various NUAC (National Unification Advisory Council) chapters throughout the world, and at various universities, churches, and events in South Korea, the US, Europe, and elsewhere. He is also the first-ever defector to be officially welcomed with a Proclamation in the State of Delaware. Mr. Ji's heartbreaking yet ultimately triumphant speech in 2015 at the annual Oslo Freedom Forum touched and moved countless number of people worldwide to take action on behalf of North Korean human rights.