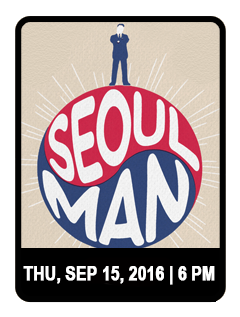 Frank Ahrens, who served eighteen years as a journalist with the Washington Post, reflects on his experience living and working in Korea. Ahrens was the highest-ranking non-Korean executive at Hyundai Motor Company. A book signing follows.

Seoul Man


Frank Ahrens
Author of Seoul Man
Tickets: $10 for Members, $20 for Guests
Explorer Level and YPN Members Register Here

6:00 PM | Arrivals & Reception
6:30 PM | Discussion
If you have any questions, please contact Nikita Desai or (212) 759-7525, ext. 355.
---
Frank Ahrens was a journalist at The Washington Post for 18 years until 2010, when he met and married Rebekah Davis, a newly minted U.S. Foreign Service Officer posted to Seoul. Frank became Director of Global PR for Hyundai Motor in Seoul and was promoted to Vice President two years later, becoming the highest-ranking non-Korean at Hyundai headquarters. Frank was born and educated in West Virginia and is currently a PR executive in Washington D.C., where he lives with his wife and two daughters.
---