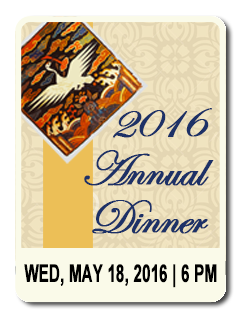 The Plaza
Fifth Avenue at Central Park South, New York City
Reception 6:00 PM | Dinner 7:00 PM
Black Tie, Traditional Attire


New York, May 18, 2016
Ban Ki-moon
Secretary-General
United Nations


I am honoured to address the Korea Society in my final year as Secretary-General of the United Nations.

I am a proud past recipient of the Society's Van Fleet Award, which I received in 2004, when I was the Republic of Korea's Minister of Foreign Affairs.

I congratulate tonight's winner, the Honorable Kwon Ohjoon, the Chairman of Posco, one of Korea's leading manufacturing companies.

I have had the privilege of addressing the Korea Society on many occasions through the years.

Again and again, I have seen how the Korea Society continues to play a vital bridge-building role between the Republic of Korea and the United States. The two-way traffic has been busy and beneficial.

In the same way, as Secretary-General, I have tried to bring Korea to the world, and the world to Korea.

As someone who grew up in war-torn Korea, I brought with me a strong sense of the difference the United Nations can make – and firsthand proof that a country can rewrite its future.

Early in my tenure, I came here to the Korea Society and stressed that climate change would be one of my top priorities. Last month, our efforts made history when 175 countries signed the Paris Agreement -- the most signatures on any international treaty, convention or agreement on a single day. I will count on Korea to be among the early ratifiers. I urge Korean businesses to seize the opportunities of renewable energy and low-carbon growth.

I also emphasized the need to accelerate efforts to reach the eight Millennium Development Goals. Now we have a new generation of 17 Sustainable Development Goals, or SDGs – an inspiring blueprint for prosperity and peace on a healthy planet.

These milestones point the way toward a better future for all.

But we also face serious tests. Conflicts from Syria to Darfur. The refugee crisis. Terrorism and extremism. Violence against women and girls. Discrimination against minorities.

The situation on the Korean Peninsula is a further source of concern.

Despite continuous international efforts, tensions have not subsided. Instead we have seen the Democratic People's Republic of Korea conduct provocative nuclear tests and missile launches, in defiance of Security Council resolutions. Human rights violations in the DPRK have been well documented by United Nations experts – including thousands of political detainees suffering in harsh conditions. Hunger and malnutrition remain at deeply troubling levels. Meanwhile, military spending grows.

I strongly encourage the DPRK to prevent further escalation, comply with its international obligations, and return to multilateral negotiations. A diplomatic solution is the only way out of such a complex and dangerous situation. I also encourage the DPRK to heed the recommendations that have emerged from its dialogue with the Human Rights Council through the Universal Periodic Review.

The international community agrees – it is time for peace, stability and verifiable denuclearization on the Korean Peninsula. More nuclear weapons and more ballistic missiles will only mean more insecurity for the DPRK and its people.

As Secretary-General, I will spare no effort to support meaningful engagement towards peace, prosperity and justice on the Korean Peninsula.

The relationship between the two Koreas is critical for lasting peace. Both sides should engage in dialogue that can bring the people closer. Humanitarian matters, such as family reunions and life-saving assistance to the most vulnerable, including children, should be decoupled from political and security matters. I hope we can bring forward the day when the Peninsula's young people craft a future of unity, prosperity and dignity for all.

Looking more broadly across Asia, we can see a region continuing its rise while facing challenges that endanger prosperity and stability. These include competing territorial or maritime claims and political and communal tensions.

I welcome the renewed initiative by the Republic of Korea, Japan and China to hold high-level meetings more regularly.

My strong counsel to all countries in the region is the same:

Engage in dialogue.

Expand productive cooperation.

Move towards mutual trust and full reconciliation.

Ladies and Gentlemen,

I wish the Korea Society continued success. It will be especially important for you to reach out to younger generations. The future of Korea's global identity depends on nurturing global-mindedness among Korean youth today.

The international help that Koreans received decades ago creates a moral obligation for us to help others today. At the same time, it is essential to building a better world for all.

Your efforts and mine depend on our allegiance not only to Korean identity or American identity, but to the great cause of humanity that binds us.

I still remember my sense of hope upon seeing the United Nations flag all those years ago. For the past decade, I have tried to bring that same feeling to others – and to leave to my successor an Organization that stands steadfastly with all people in their quest for lives of dignity, justice and peace.

Thank you.


---
New York, May 18, 2016
Kwon Ohjoon
Chairman & CEO
POSCO


His Excellency Ambassador Thomas Hubbard, Chairman of The Korea Society, Mr. Thomas Byrne, President of The Korea Society, His Excellency Ban Ki-moon, Secretary-General of the United Nations, His Excellency Oh Joon, Korean Ambassador to the United Nations, His Excellency Ambassador Donald Gregg, former Chairman of The Korea Society and former US Ambassador to the Republic of Korea, Distinguished Guests, Ladies and Gentlemen.

A very good evening and thank you so much for your kind introduction. It is truly a privilege and an honor for me to stand before you and accept this most prestigious James Van Fleet Award.

I came to realize how prestigious this award was when I first saw the list of former recipients. They include three former Presidents of both our countries, Jimmy Carter, George H. W. Bush and Kim Dae Jung, as well as distinguished diplomats including UN Secretary-General Ban Ki-Moon, and military and business leaders.

I feel extremely humbled to be recognized along with such prominent individuals.

For nearly sixty years, The Korea Society has played a vital role in cementing close bonds of friendship between the United States and the Republic of Korea by dedicating itself to the promotion of greater awareness, deeper understanding and closer cooperation between the peoples of our two nations.

I believe the success of The Korea Society can be credited to the contributions of General James A. Van Fleet who served as its first President beginning in 1957.

During the Korean War, General James Van Fleet brought not only an exceptional military record but also leadership of great stature with highest ideals.

He courageously commanded the UN troops at the very forefront during the Korean War with the steadfast goals of defending the people of the Republic of Korea and preserving democracy on the Korean Peninsula.

His own son, Lieutenant James Van Fleet Junior, also volunteered as a combat pilot but tragically went missing in action during his mission near the Yalu River. General Van Fleet suspended the search and rescue operations for his son out of concern for putting additional soldiers' lives at risk.

Although his son James never made it back home, his noble spirit of self-sacrifice will be remembered forever by those of us with any connection to the Korean War conflict.

In fact, this is the story I read in the social studies book when I was in the 5th grade in elementary school.

That was also my first encounter with General Van Fleet.

The name of General Van Fleet has remain embedded in the hearts and in the minds of Korean people, symbolizing strong bonds of the relationship between our two nations.

In today's modern era where self-centered egoism is often the generally accepted norm, James Van Fleet's legacy of bravery and sacrifice continues to serve as a valuable moral lesson for today's young generation of Koreans.

Tomorrow, I will be travelling to Washington DC to visit Arlington National Cemetery and pay homage and tribute to General James Van Fleet and the fallen soldiers who gave their lives on Korean soil.

On a personal note, I was born just 20 days before the outbreak of the Korean War in a small town in South Korea. One of the fiercest battles in the modern history was recorded near the Nakdong River close to my hometown, and this battle forced my family to evacuate southwards.

The evacuation trail stretched 200kms or 125 miles and my parents had a hard time carrying a 20 day-old new born baby enwrapped in blankets.

I still recall when I was studying metallurgical engineering at the University of Pittsburgh some 40 years ago how fortunate and privileged I felt to have the opportunity to come to the United States to further pursue my studies and career ambitions. If the US had not come to the aid of the Korean people or if we in the South had lost the war, I would not be standing here nor would POSCO be the successful global steelmaker as it is today.

As CEO of POSCO, I am also proud to remind that this year marks the 30th anniversary of UPI, a 400 million dollar joint venture between POSCO and US Steel.

UPI has served as an exemplary success story, a testament to the benefits of joint efforts put forth by POSCO and US Steel and also to the close alliance between our two great countries.

In a couple of years, POSCO will celebrate its Golden Jubilee, 50th anniversary. While this anniversary will provide a day when we can celebrate how well we have done in the past, it will have a greater focus on how we gather and prepare ourselves for the challenges that lie ahead over the next 50 years.

Regardless of how well we meet these challenges, I know that the strong relationship between the United States of America and the Republic of Korea will continue and grow.

In humbly accepting your recognition and this distinguished award, I would like to close by expressing once again, my deepest appreciation to The Korea Society for its role in promoting the close bonds of friendship between us.

Thank you.


---
New York, May 18, 2016
Thomas J. Byrne
President
The Korea Society


It is an honor for me to make my first greetings at a Korea Society annual dinner and to see many new and old friends here.

I would like to express my thanks to all stakeholders—the board of directors, corporate and individual members, donors, government officials and friends--who demonstrate their bedrock of support in joining us here this evening to celebrate the Korea Society's 59th anniversary.

And I must note that Ambassador Tom Hubbard, whose diplomatic skills I frequently rely on, has worked tirelessly as chairman of the board in advancing the mission of the Society.

I would also like to extend special thanks to Secretary-General Ban Ki-Moon for demonstrating his support to the Society as our keynote speaker this evening.

And I would like to thank Chairman Kwon Ohjun and POSCO, our Van Fleet Award honoree, for their support to the Korea Society.

In the short period I have served as president of the Society, although we are facing challenges, I believe we are on the path to achieving key goals laid out by the board of directors when I came on board in August 2015.

These include leading the staff collaboratively, enhancing visibility and expanding the scope and reach of the Society's activities.

Leadership: The reorganization approved at the January board of directors meeting enhances teamwork and collegiality, and also allows for greater mentoring and empowerment of junior staff.

The pay-off is already tangible, including what we can see before us this evening. The organization of the Annual Dinner was truly a team effort, all staff members chipping in, as well as our interns, whose contributions are considerable.

Activities: Going forward, the Korea Society will seek to enhance its relevance and provide greater value to its members.

Attendance at our public programs held at the Society has pick-upped, and our outreach is broadening. Our private, roundtable Kim Koo seminars have attracted a growing network of diverse professionals from many walks of life.

A history class from the US Military Academy came down from West Point to attend our Korea-Japan Relations program co-hosted with the Japan Society. And a class from St. Anne's High School came over from Brooklyn to attend two programs on North Korea. We have also leveraged our outreach efforts through remote, video broadcasts of our public programs. Live watchers of our program broadcasts jumped almost three-fold in the first three months of 2016 compared with the same period last year.

Turning to our Education Program, Project Bridge conducted its annual exchange program last month involving 16 high-school students and four teachers from NYC and LA. The highlight of the trip was the visit to Poongsan High School in Andong, Kyungsangbuk-do. The Korea's Society's former president and chairman, Ambassador Don Gregg, started Project Bridge in 1993.

Visibility: We inaugurated in March an annual outreach dinner for supporters and friends in Seoul. Ambassador Mark Lippert and General Curtis Scaparrotti gave remarks on the state of the ROK-US alliance and the threat from North Korea.

We have also engaged the TK/Public Relations firm to function as our External Communications Department. In the two months since we joined forces, the WSJ, NYT and Huffington Post have published an Op-Ed article, a Letter-to-the-Editor and a Feature Article, respectively.

In closing, I have referred to the mission of the Korea Society in my remarks. Now I would like to read the original mission statement found in the 1957 Certificate of Incorporation of The Korea Society which is a bit longer and loftier than the most recent version. General James Van Fleet was one of its signers, whose grandson, Joseph Van Fleet, is here this evening. It reads:

To further and continue the friendly relationship that has long existed between the American people and the people of Korea through mutual understanding and appreciation of their respective cultures aims, ideals, arts, sciences, and industries, to the end that their peoples may, through an ever closer cooperation, continue their contribution to the improvement of mankind.
---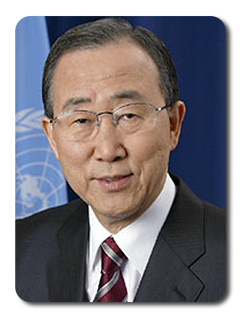 Keynote Speaker
Ban Ki-moon
Secretary-General
United Nations


Ban Ki-moon is the eighth Secretary-General of the United Nations. His priorities have been to mobilize world leaders around a set of new global challenges, from climate change and economic upheaval to pandemics and increasing pressures involving food, energy and water. He has sought to be a bridge-builder, to give voice to the world's poorest and most vulnerable people, and to strengthen the Organization itself. "I grew up in war", the Secretary-General has said, "and saw the United Nations help my country to recover and rebuild. That experience was a big part of what led me to pursue a career in public service. As Secretary-General, I am determined to see this Organization deliver tangible, meaningful results that advance peace, development and human rights."

The Secretary-General was born in the Republic of Korea on 13 June 1944. He received a bachelor's degree in international relations from Seoul National University in 1970. In 1985, he earned a master's degree in public administration from the Kennedy School of Government at Harvard University. At the time of his election as Secretary-General, Mr. Ban was his country's Minister of Foreign Affairs and Trade. His 37 years of service with the Ministry included postings in New Delhi, Washington D.C. and Vienna, and responsibility for a variety of portfolios, including Foreign Policy Adviser to the President, Chief National Security Adviser to the President, Deputy Minister for Policy Planning and Director-General of American Affairs.

Mr. Ban's ties to the United Nations date back to 1975, when he worked for the Foreign Ministry's United Nations Division. That work expanded over the years, with assignments that included service as Chairman of the Preparatory Commission for the Comprehensive Nuclear Test Ban Treaty Organization and Chef de Cabinet during the Republic of Korea's 2001-2002 presidency of the UN General Assembly.

The Secretary-General speaks English, French and Korean. He and his wife, Madam Yoo (Ban) Soon-taek, whom he met in high school in 1962, have one son, two daughters and three grandchildren. Since 2007, Mrs. Ban has devoted her attention to women's and children's health, including autism, the elimination of violence against women, and the campaign to prevent mother-to-child transmission of HIV/AIDS.

Mr. Ban took office on 1 January 2007. On 21 June 2011, he was unanimously re-elected by the General Assembly and will continue to serve until 31 December 2016.

---
Van Fleet Award Honoree
Kwon Ohjoon
Chairman & CEO
POSCO


Dr. Kwon Ohjoon is Representative Director and Chief Executive Officer of POSCO. Prior to his appointment in March 2014, he was President and Chief Technology Officer of POSCO since March 2012.

Dr. Kwon joined POSCO in 1986 and led the development of its technology and research division. He served as Head of Technical Research Laboratories of POSCO from 1996 to 2009 and CEO of RIST(Research Institute of Industrial Science & Technology) from 2009 to 2011.

Since February 2014, Chairman Kwon has been serving as Vice Chairman of the Federation of Korean Industries and the Korea Employers Federation. He was appointed as Chairman of the Korea Iron & Steel Association and the Korea-Australia Business Council in March 2014. Dr. Kwon was also elected as a Member of the Executive Committee of the World Steel Association in October 2014 and as Chairman of the Board of Trustees at POSTECH Foundation in January 2015. In June 2015, he was appointed as Chairman of the National Academy Engineering of Korea.

Dr. Kwon was awarded the Outstanding Young Member Award from American Society for Metals in 1980. He was also awarded the IR52 Jang Young Shil Award from Korea Industrial Technology Association in 1996 and the Charles Hatchett Award from The Institute of Materials (UK) in 1997. Some of the other awards and recognitions Mr. Kwon received include the Order of Industrial Service Merit – Bronze Tower from Government of Korea in 2008 and The Best CTO Award from Korea Industrial Technology Association in 2013.

Dr. Kwon completed his doctorate in Materials Science & Engineering from The University of Pittsburgh in 1985. He also holds Bachelor of Science in Metallurgy from the Seoul National University in 1972.

Born on July 6, 1950, Dr. Kwon is married and has a son and a daughter.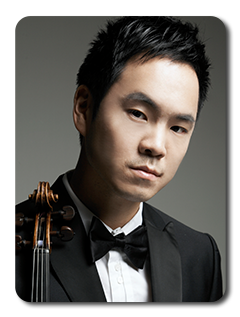 Richard Yongjae O''Neill
Viola


Praised by the London Times as "ravishing," the New York Times for his "elegant, velvety tone," the Los Angeles Times as "energetic and sassy...exceptional," and Seattle Times as "sublime," VIOLIST RICHARD YONGJAE O'NEILL has distinguished himself as one of the great instrumentalists of his generation. An Emmy Award winner, two-time Grammy nominee, and Avery Fisher Career Grant recipient, he has achieved recognition and critical acclaim not only as a champion of his instrument but as a social and musical ambassador as well. He has appeared as soloist with the London, Los Angeles, Seoul, and Euro-Asian Philharmonics; the BBC, KBS, and Korean Symphonies; the Moscow, Vienna, and Württemburg Chamber Orchestras; and Alte Musik Köln with conductors Andrew Davis, Miguel Harth Bedoya, Vladimir Jurowski, Vassily Sinaisky, Leonard Slatkin and Yannick Nezet-Sequin. Highlights of this season include recitals at the Louvre, collaborations with Gidon Kremer, concertos with Kremerata Baltica and the Hiroshima Symphony, a European tour and Complete Beethoven String Quartet Cycle with the Ehnes Quartet and his tenth season as Artistic Director of DITTO.

As recitalist he has performed in many of the greatest halls of the world including Carnegie, Alice Tully, Avery Fisher, Kennedy Center, Wigmore Hall, Salle Cortot, the Louvre, Madrid's National Concert Hall, Buenos Aires's Teatro Colon, Tokyo's International Forum and Opera City, Osaka Symphony Hall and Seoul Arts Center. An Artist of the Chamber Music Society of Lincoln Center as well as Principal Violist of Camerata Pacifica he frequently collaborates with the world's greatest musicians including Emanuel Ax, Jeremy Denk, Leon Fleisher, Warren Jones, Garrick Ohlsson, Menahem Pressler, Daniil Trifonov, James Ehnes, Steven Isserlis, Edgar Meyer and The Emerson Quartet, among many others. Festival appearances include Marlboro, Aspen, Bridgehampton, Casals, Chamber Music Northwest, Dresden, Great Mountains, La Folle Journée, La Jolla, Mecklenburg, Menlo, Mostly Mozart, Prussia Cove, Saint Barthélemy, Saratoga, Seattle and Tongyeong.

A UNIVERSAL/DG recording artist, he has made eight solo albums that have sold more than 150,000 copies and has remained for over a decade one of the best selling South Korean recording artists with multiple platinum disc awards. Dedicated to the music of our time, he has worked with Mario Davidovsky, Jo Kondo, Chris Paul Harman, Matthias Pintscher, George Tsontakis, Melinda Wagner, John Zorn, and has premiered works composed for him by Elliott Carter, John Harbison, Huang Ruo, and Paul Chihara. In his ninth season as artistic director of DITTO he has introduced tens of thousands to chamber music in South Korea and Japan: on its first international tour DITTO sold out Tokyo's International Forum and Osaka Symphony Hall.

The first violist to receive the Artist Diploma from Juilliard, he holds a Bachelors of Music from The USC Thornton School of Music magna cum laude and a Masters from The Juilliard School. In 2007 he was honored with a Proclamation from the New York City Council for his achievement and contribution to the arts. He serves as Goodwill Ambassador for the Korean Red Cross, The Special Olympics, and UNICEF, runs marathons for charity and serves on the faculty of The Herb Alpert School of Music at UCLA and The Music Academy of the West.

Leader


POSCO
---
Benefactor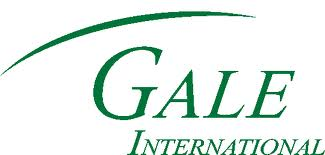 Gale International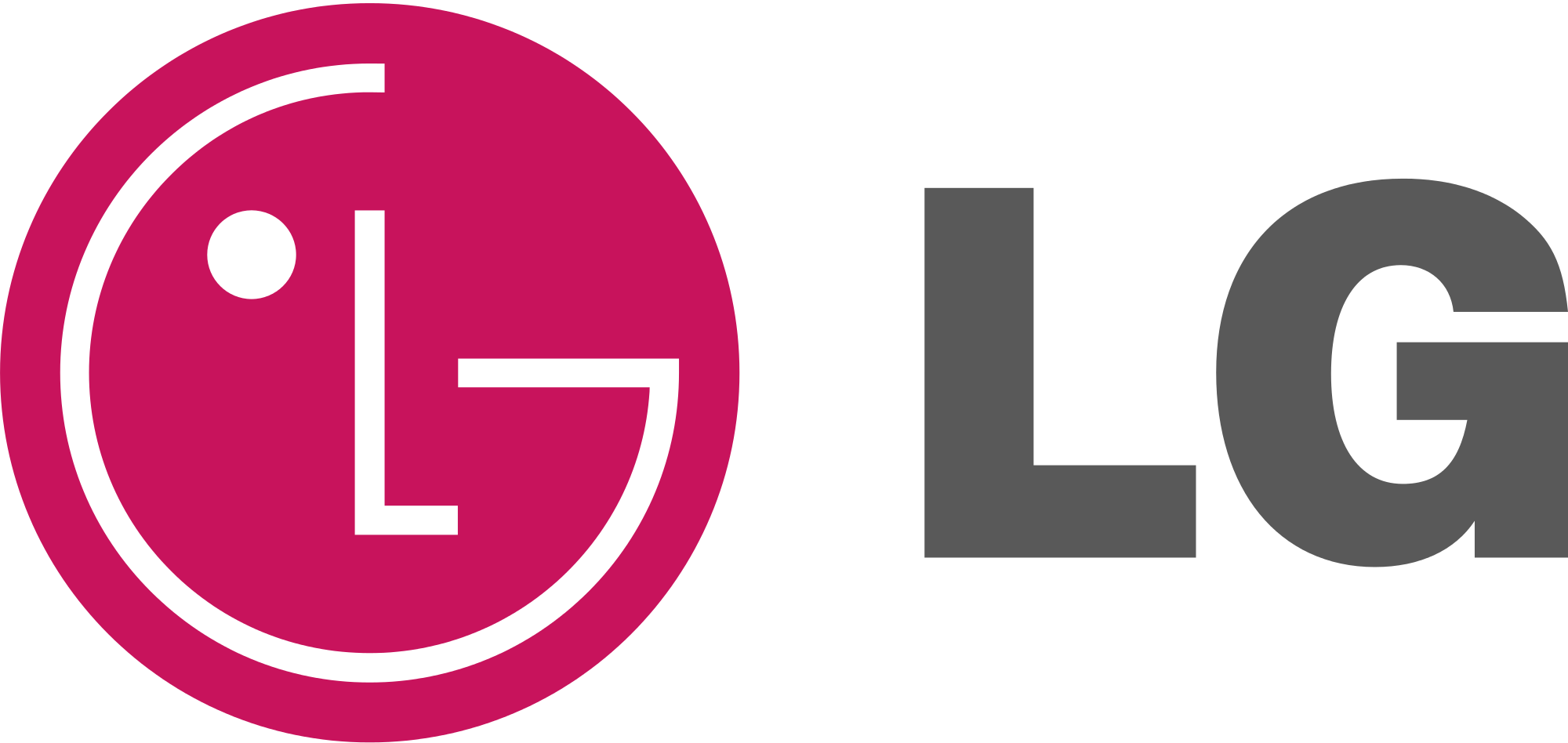 LG Electronics


Samsung Electronics Co., Ltd
---
Patron


MetLife
---
Sponsor


FILA Global and Acushnet Company


Korean Consulate General in New York


Poongsan
---
Donor


Kelley Drye & Warren LLP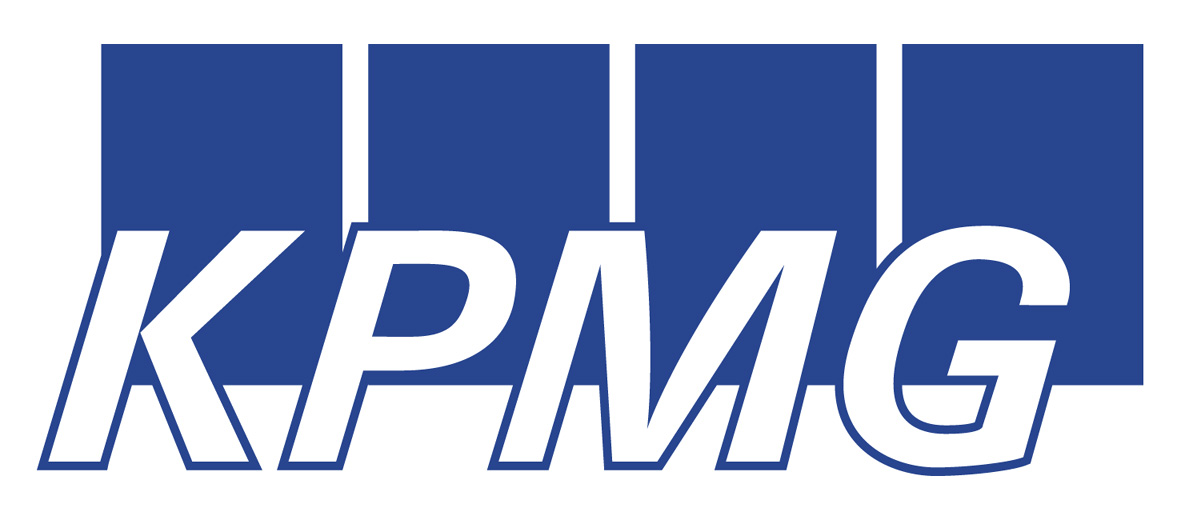 KPMG LLC


Noah Bank


PwC
| | | |
| --- | --- | --- |
| Dentons | | HLP Integration |
---
Contributor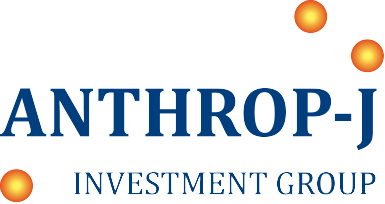 Anthrop-J Korea Large Cap


Daniel Gale Sotheby's International Reality


Korea International Trade Association


Lotte


McLarty Associates
Dinner Committe
Leader at $100,000
• Premium seating for 20 guests, as well as choice seating for an additional 20 guests
• Private reception tickets for 20 guests
• Podium recognition
• Full-page corporate profile with photo and bio in the dinner program book
• Full-page ad
• Acknowledgement on the Web site and in other print publications

Benefactor at $50,000
• Priority seating for 20 guests
• Private reception tickets for 10 guests
• Podium recognition
• Full-page corporate profile with photo and bio in the dinner program book
• Full-page ad
• Acknowledgement on the Web site and in other print publications

Patron at $30,000
• Choice seating for 10 guests
• Private reception tickets for 6 guests
• Podium recognition
• Half-page corporate profile with photo and bio in the dinner program book
• Half-page ad
• Acknowledgement on the Web site and in other print publications

Sponsor at $17,000
• Seating for 10 guests
• Private reception tickets for 2 guests
• Half-page corporate profile with photo in the dinner program book
• Half-page ad
• Acknowledgement on the Web site and in other print publications
Table Sponsors
Donor at $12,000
• Seating for 10 guests
• Acknowledgement in the dinner program book, on the Web site, and in other print publications

Contributor at $7,000
• Seating for 5 guests (half-table)
• Acknowledgement in the dinner program book, on the Web site, and in other print publications


Tickets
Patron ($3,000) / Patron Couple (2 tickets, $5,000)
One ticket for the general reception and dinner, choice seating, and acknowledgment in the dinner program book and other publications

Contributor ($700)
One ticket for the general reception and dinner

Associate ($500)*
One ticket for the general reception and dinner
*This rate is available only for attendees from governmental, nonprofit, and academic institutions, and young professionals without corporate sponsorship. (Please confirm your eligibility with Angela Rhyee )
Advertisements
Full-page Ad ($20,000)
• Full-page corporate advertisement in the dinner program book

Half-page Ad ($10,000)
• Half-page corporate advertisement in the dinner program book

Contributions are tax-deductible to the extent permitted by law. The estimated fair market value of each ticket is $350. The balance is a donation to The Korea Society.