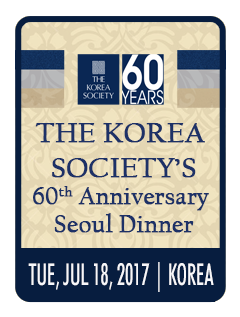 Tuesday, July 18, 2017
Lotte Hotel Seoul
30 Eulji-ro, Euljiro 1-ga, Jung-gu
Seoul, South Korea

***

Reception • 6 PM
Dinner • 7 PM

***

Business Attire

***

Speakers and program to be announced.
---
Click here
for sponsorship opportunities and ticket information.
For registration or further inquiries, contact

Angela I. Rhyee

or phone:

(212) 759-7525 ext. 311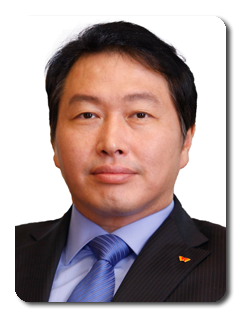 Van Fleet Award Honoree
Chey Tae-won
Chairman & CEO, SK Holdings
Chairman, Korea Foundation for Advanced Studies
Mr. Chey Tae-won serves as the Chairman and CEO of SK Holdings. He oversees and orchestrates 95 companies (as of March 1, 2017) that comprise the SK Group.

Mr. Chey began his career at SK Group in 1991 and was appointed Chairman of the Board and CEO in 1998. With his innovative and dynamic leadership, the Group has steadily expanded over the years. SK Group consists of 95 companies across many strategic industries in Korea, including energy, chemicals, telecommunications, semiconductors, and trading/services.

Mr. Chey has been a key contributor to numerous business and civic organizations, including the World Economic Forum and the Boao Forum for Asia. Furthermore, as a strong advocate of the comprehensive UN goal of responsible corporate citizenship, he served on the United Nations Global Compact (UNGC) Board. He has also been an important member of the Brookings Institution's IAC (International Advisory Council) and the Advisory Board for the RAND Corporation's CAPP (Center for Asia Pacific Policy).

In recent years, Mr. Chey has been deeply committed to strengthening the presence of Korea and its competitiveness in the global economy. In November 2010, he was appointed a Convener of the Working Group on Renewable Energy at the Seoul G20 Business Summit. In February 2016, he was named President of the Korea Handball Federation.

Mr. Chey has been serving as the Board Chairman of Korea Foundation for Advanced Studies (KFAS) since 1998. KFAS has been a major locomotive for fostering human resources in Korea through its generous scholarship programs including the Overseas PhD Scholarship. Through such programs, KFAS has supported 697 individuals to earn PhDs at leading universities over the past 43 years. Furthermore, Mr. Chey drastically diversified the support and exchange programs of KFAS to reflect his global vision for the 21st century. KFAS now operates 18 Asia Research Centers in China, Mongolia, Thailand, Vietnam, Cambodia, Myanmar, Laos, and Iran; invites fifty scholars from all over Asia every year for a research fellowship in Korea; and co-hosts more than a dozen major international academic forums in China and Southeast Asia.

In February 2015, Mr. Chey authored a book titled Social Enterprises: Building a Better World. The acclaimed book shares his long belief in—and passion for—socially responsible business management of commercial enterprises.

Mr. Chey holds a BA in Physics from Korea University and completed the PhD program in Economics at the University of Chicago.