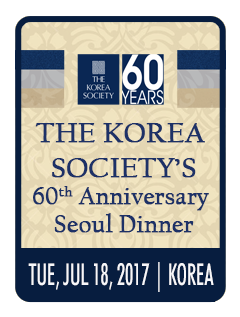 Tuesday, July 18, 2017
Van Fleet Award Honoree
Chey Tae-won
Chairman and CEO, SK Holdings
Chairman, Korea Foundation for Advanced Studies
Keynote Speaker
The Hon. John Negroponte
Former Deputy Secretary of State and
Former Director of National Intelligence
Special Guests
H. E. Kang Kyung-wha
Minister of Foreign Affairs of the Republic of Korea
H. E. Marc Knapper
Chargé d'Affaires ad interim, U.S. Embassy, Seoul
Master of Ceremonies
Theresa Rah
Former Communications Director of the Pyeongchang 2018 Olympic Winter Games Bid Committee
Entertainment
Seung-Chul Lee
Vocalist
***
Lotte Hotel Seoul
30 Eulji-ro, Euljiro 1-ga, Jung-gu
Seoul, South Korea

***

Reception • 6 PM
Dinner • 7 PM

***

Business Attire



Seoul, July 18, 2017
Chey Tae-won
Chairman and CEO, SK Holdings
Chairman, Korea Foundation for Advanced Studies


Respected His Excellency Thomas Hubbard, Chairman of The Korea Society
Her Excellency Kang Kyung-wha, Minister of Ministry of Foreign Affairs, Republic of Korea
Na Kyung-won, Member of the National Assembly
John Negroponte, Former Deputy Secretary of State Department, United States
Vincent Brooks,Commander of UNC, CFC, and USFK
Thomas Byrne, President of The Korea Society
Marc Knapper, Charge d'Affaires of US Embassy
Distinguised Guests,
Ladies and Gentlemen,

Thank you very much. This is truly the greatest honor for me. Thank you.

I would like to attribute this honor to my father, former Chairman Chey Jong-hyon. He received this very same award 19 years ago.

I feel that I am standing in his glory. And I feel humble and small, compared to all he has accomplished in his lifetime.

In Asia, there is an old saying: "음수사원(飮水思源)" It means: "When you drink water from a well, be grateful to the person who made that well."

Receiving this distinguished award, I want to look back at the aspiration of my father who has made KFAS and SK what they are today.

He founded the Korea Foundation for Advanced Studies 43 years ago, and began to support talented young people by giving them a chance to study abroad at top universities in the United States.

At that time, the idea itself of studying abroad was a rarity in Korea. To the Korean people back then, America was just a very powerful, large, and far-away country.

So, sending Korean students there to study must have been unheard of, an idea beyond imagination.

Why was the scholarship program so inconceivable? This was 1974 when per capita GDP for Korea was mere 560 dollars.

For one student to study in America for one year cost 3,500 dollars in tuition and 4,000 dollars in living expenses.

Assume it takes 5 years to receive a PhD, each student would require more than 35,000 dollars. This was equivalent to amount of money, we could buy two houses in Seoul at the time.

To some, back then, the scholarship program might have appeared reckless, an unwise investment.

But my father's belief in human potential never wavered. He believed that a nation could only rise to greatness if it has the best human talents.

This was especially true for Korea, a country with virtually no natural resources.

40 years later, the number of PhD awardees who studied in the United Stat es is now more than 500.

America assisted them to complete their advanced degrees by sharing its extraordinary research infrastructure.

Without a doubt, these distinguished KFAS alumni have played a major role in the phenomenal economic growth of Korea over the years.

Those who decided to stay in the United States after completing their PhDs have voluntarily served as a bridge between Korea and America to strengthen ties and maintain friendly relations.

Let me try to illustrate the cascade effect of the KFAS alumni on society.

Assuming we have supported 500 people to become professors, on average, they would have worked as a professor for the past 15 years after completing their studies.

If they teach 100 students a year, each professor would have taught 1,500 students during the 15 years.

When we multiply that number by 500 professors, we arrive at seven hundred fifty thousand students.

These many people are given a chance to learn advanced studies through the professors. In fact, as I told you in the beginning of this speech, they are the beneficiaries of the well, who are able to comfortably drink the water.

I want to thank both the Korean and American societies, for helping me continue to enlarge the well and share more water with many people for the long period of time.

Ladies and gentlemen! I will not forget how incredibly heartened I am tonight, and remember the responsibility involved in receiving this award.

KFAS and SK will continue to expand the proud work of scholarships and academic exchanges, along with bilateral investments and partnerships between our two countries.

We will do our best to develop the ideas and programs that uphold the values of our two peoples.

Again, thank you for this honorable Van Fleet award. And I wish our two countries' everlasting friendship and prosperity.

Thank you.
---
Seoul, July 18, 2017
The Honorable John Negroponte
Former Deputy Secretary of State
Former Director of National Intelligence


Introductory Remarks
I want to start by expressing my appreciation for our distinguished hosts and honored guests. It's a pleasure to be in the presence of so many luminary figures, all of whom are united in their dedication to solidifying the ties that bind our two great nations.

The Korea Society is a robust proponent of friendship and cooperation between the people of America and South Korea. Its founder, General James Van Fleet was a soldier's soldier, who lived to be 100 years of age. President Truman called him, "The greatest general we ever had." As a person of Greek descent, one particular aspect of Van Fleet's legacy has special meaning for me. Between storming Omaha Beach in World War II and valiantly commanding troops in the Korean War, General Van Fleet was stationed in Greece, where he unified and inspired a divided and dispirited group of Greek troops, helping them to drive out the Communists.

General Van Fleet was an advocate and front-line practitioner of the Truman Doctrine. This policy of American protection and support is as valid today as it was back then. Indeed, as times become more uncertain, alliances formed under the tenets of this doctrine are gaining renewed significance.

We are pleased to be in the presence of Combined Forces Commander Vincent Brooks, a staunch advocate of the US-Korea alliance who has worked tirelessly to uphold the peace and prosperity of both our nations. My heartfelt congratulations go out to Mr. Chey Tae-won, a true captain of industry, and an ideal recipient for this prestigious Van Fleet award.

I want to express a warm welcome to Chargé d'Affaires Marc Knapper, who brings a wealth of linguistic, cultural, and political knowledge about Korea to his post.

It is an honor to be joined tonight by Foreign Minister Kang Kyung-wha, a seasoned diplomat with over a decade of experience in the United Nations. Her ability to seek out and secure cooperation will serve her well in this new role.

Before I move on to the main topic of my speech, let me address up front a question that I know must be on many of your minds and that is, "What impact has Donald Trump's election had on the national security policy of the United States? Are our alliances intact? Does America continue to be a reliable partner?"

Notwithstanding President Trump's campaign rhetoric which tended to dismiss alliances, I think it is fair to say that since taking office in January of this year the Trump administration has made a strong point of reaffirming our alliances in Europe and East Asia. In the specific case of South Korea, there have been visits to Seoul by Secretary of Defense Mattis, Vice President Pence, and Secretary of State Tillerson and, most importantly, President Donald Trump and President Moon Jae-in held a summit meeting in Washington on June 30, again reaffirming the critical importance of our alliance. I think it was especially significant that the two presidents met less than two months after President Moon's election to office, highlighting the importance both of our countries attach to the relationship.
Importance of the Bilateral Alliance
The United States and the Republic Korea are a battle-tested alliance, forged by war and brought closer by decades of peace and prosperity, united in an unflinching resolve and sustained by an evolving friendship. Over the years, our ties have deepened and expanded, revealing that common values, and not merely common interests, lie at the core of our close relationship.

Reflecting Korea's rapid growth and development, our alliance and friendship has blossomed across a diverse set of issues and sectors. But as we march forward and continue to consolidate our bonds, we would do well to remember the sacrifices and contributions of those who came before us.

The per capita income in post-war Korea was less than $100 a day. Shocked by the extent of the devastation, General MacArthur remarked, "Unless there is a miracle, it will take 100 years for South Korea to recover from the War." It is fitting then, that the country's swift ascent is referred to as, "The Miracle on the Han River." Too often this development is characterized as purely economic in nature.

Looking back from that time until today, we can see that the grit and determination of the Korean people was aimed at a higher purpose than simply increasing gross domestic output. It led towards building a free and fair society, with strong democratic institutions and a commitment to serving the best interests of its people, the region, and the globe. And so, our relationship with Korea, as well, has elevated to the ranks of a truly global partnership.

The US maintains a fighting force of nearly 30,000 troops in South Korea: a symbol of the depths of our friendship and our commitment to defending the people of Korea. The motto of our combined forces is, "We go together," - "Katchi Kapshida!"

Our two great nations now embark together to address perhaps the most vexing and enduring global challenge of our time. North Korea's rapid weapons development is a threat to the peace and prosperity of the region and the international community. As we set out to peacefully resolve this problem, it bears mentioning that our greatest assets are not our formidable armies and advanced weapons systems, but our faith and friendship in one another.
North Korea
The North Korean nuclear weapons and missile development problem is not a new one. The fact that it has not yet been successfully resolved is not for lack of determination or ingenuity. Some of our two nations' brightest minds have endeavored to steer us away from the cliff edge, and have come up empty handed. But we can build on their contributions; we are the better for their efforts.

The United States, South Korea, and our partners have dedicated countless man-hours to preventing the North from developing nuclear weapons. These pursuits have included bilateral and multilateral agreements and dialogues, high level summits, and food and energy assistance. Sanctions relief, security agreements, and normalization have all been used as incentives as part of step-by-step strategies designed to verify compliance along the way. South Korea engaged in rapprochement with the North in an attempt to undercut tensions by building on people-to-people exchanges.

It is fairly evident from the history that we have already tried diverse batches of carrots and sticks. And though none of these efforts were in vain, not one was able to secure the final objective: complete, verifiable, and irreversible denuclearization. Over time, we've come to learn that the most pivotal element of any strategy is harmony between Seoul and DC.

To this end, the Moon and Trump governments are working in lock-step, pursuing a policy of maximum pressure and engagement. This strategy is designed to change North Korea's tactical calculus and bring the Pyongyang leadership back to the negotiation table. We have made it perfectly clear that we do not seek regime change, nor do we seek unification by absorption. More than anything else, we desire a peaceful resolution. Should North Korea break the peace, however, we are prepared to defend ourselves and our ally with overwhelming force.

We are nearing an inflection point. Analysts predict that the North will be able to launch a nuclear-tipped ICBM inside the next few years.

The question, simply framed, is this: Can pressure short of military action succeed in reigniting North Korea's appetite for meaningful dialogue and negotiation? While we don't know the answer for sure, we do know the first steps that lead us in that direction. First, we believe that it is important to create a stark choice for North Korea, one that couples denuclearization with a bright future, and continued provocation with prolonged isolation.

Next, we know that it's important to have all the key regional players represented in any solution, such that every regional government buys into the solution and invests in the process. Trilateral cooperation between the US, Korea, and Japan has risen to new heights of late, giving us the best chance to successfully address the problem. We know that there will come a time to double down on diplomacy. When that time comes, we would do well to remember that the Six Party Talks format had its useful aspects, especially in that it brought together all the most interested governments.

A key part of the problem lies in the differing perspectives of the countries affected by the North's nuclear buildup. The US, South Korea, Japan, China, and Russia all agree that peaceful denuclearization is the final goal. But consensus starts to corrode when we get down to specific tactics. We cannot simply wish these differences away. They are a reflection of each state's assessments of their own fundamental interests.

Progress has stalled because each side is proposing an intermediate step that is unpalatable to the other. In the road ahead, any successful strategy will take the following points of tension into account. China and Russia do not want to sanction the North to the point of instability, no matter the strength or conviction of Washington's diplomatic overtures. Similarly, the US and South Korea will not jeopardize our alliance in exchange for progress toward the denuclearization issue.

Preconditions to talks cannot become so burdensome that dialogue becomes unfeasible. Ultimately, the US and South Korea need to put the ball in North Korea's court: to make denuclearization as alluring as possible, and to precipitate the negotiation process using a carefully orchestrated application of pressure and engagement.

Our creativity and audacity must not waver in the face of this challenge. It is of paramount importance that we remain flexible in terms of the timing, nature, and location of talks. We should approach dialogue as a means to solving problems, rather than considering talks a reward for good behavior. Likewise, neither the US or South Korea should shy away from bilateral dialogue with the North.
The Bottom Line
We must tirelessly transmit this message to the leaders of North Korea: "If you desire diplomatic normalization and economic prosperity, you have nothing to fear from entering into a process that leads to denuclearization." With such an understanding in place, we can build towards a phase-by-phase agreement, one that leads to a mutually beneficial outcome and staves off the onset of a briskly deteriorating security situation.

It is not an easy road that we go down. It cannot be assumed that an easy solution will simply present itself to us. But we must not let these obstacles deter us, however formidable they may be. For the sake of the peninsula and its people, for the safety of the region and world, we owe nothing less than our most determined posture and our most audacious efforts to peacefully resolve what has become the most pressing security challenge of our time.

We have reason to take heart in the face of this daunting task. The US-ROK alliance has held strong for over 60 years. Indeed it has only grown more pronounced and resilient over time. So no matter what comes our way, no matter how grave the threat or how perilous the mission, I have faith that we will prevail because, "We Go Together."

Thank you.
---
Seoul, July 18, 2017
Kang Kyung-wha
Minister of Foreign Affairs


Chairman Hubbard,
President Byrne,
Charge d'Affaires Mr. Knapper,
General Brooks,
Ambassador Negroponte,
Chairman Chey,
Excellencies, Distinguished Guests,

I am indeed deeply honored and delighted to be part of this special evening as we celebrate the 60th anniversary of the Korea Society. If General Van Fleet were here tonight and saw all that the Korea Society has accomplished, I think we can be pretty sure he would be very proud. The fruits of the hard work undertaken by the Korea Society - the strength of the bond between our two countries and peoples - are something all of us witness year after year.

Across different administrations, the Korean government has been proud to partner with the Korea Society over the past decades to promote greater awareness, understanding and cooperation between Korea and the United States. Indeed as Ambassador Hubbard mentioned, I had a chance to take part in the Korea Society's "Young Professionals' Network Brown Bag Series" in 2013 when I was working at the United Nations. So I know something about the dedication and passion that the staff and supporters of the Society bring to its many activities, and I thank them from the bottom of my heart.

Indeed, the Korea Society has over the past decades served at the frontlines to enhance the mutual friendship between our countries and peoples through various exchange and cultural programs. And in the recent years, it has expanded its scope and has been hosting policy seminars and media outreach activities, thereby contributing to the U.S. government and people's understanding of Korea's policies. So let me take this opportunity to thank the Korea Society for all of its accomplishments over the past six decades.

Thanks to the valuable contributions by supporters such as Chairman Chey Tae-won, this year's Van Fleet Award winner, and all of you here tonight, the ROK-U.S. alliance has continually evolved in depth and breadth over the past 67 years. Today, our alliance covers a whole range of areas including security, economic, social and cultural dimensions. The alliance has proven to be mutually beneficial and will continue to serve as the linchpin for security, stability, and prosperity on the Korean Peninsula, the Asia Pacific region, and increasingly around the world as expressed in the Joint Statement by President Moon and President Trump in Washington D.C. last month.

Indeed, the recent summit between our two leaders was a timely opportunity to solidify our strong bilateral partnership in all areas. The two Presidents engaged in frank and extensive discussions over about a total of four hours and built a solid foundation for mutual trust and friendship. President Trump noted the "great chemistry," according to his own words, between himself and President Moon, and expressed his deep respect for our President and the Korean people. Most importantly, President Trump agreed to reciprocate the visit within this year.

On substance, the two Presidents reaffirmed their shared resolve to build an even greater alliance going forward. To enhance coordination on Alliance issues, they agreed to regularize the "2+2" Ministerial as well as the Extended Deterrence Strategy and Consultation Group meetings. Expeditious enabling of the conditions-based transfer of wartime operational control was another important part of the agreement. In the economic sphere, our two countries pledged to work together to boost economic growth and job creation via various channels including the Commercial Dialogue, Senior Economic Dialogue and the joint public-private forum. Energy, outerspace and defense technology were singled out as areas for continued active cooperation between our two countries.

Last but not least, the two Presidents saw eye to eye on how to address the North Korean problem. They agreed that the North Korean nuclear issue is THE top priority issue; they pledged to achieve complete, verifiable and irreversible denuclearization of the Korean peninsula in a peaceful manner; and they also noted that sanctions are a tool of diplomacy and agreed to apply maximum pressure to bring North Korea to the table for denuclearization dialogue. Furthermore, President Trump supported Korea's leading role in fostering an environment for peace and reunification on the Korean Peninsula. This common stance was also echoed at the ROK-U.S.-Japan trilateral summit which took place on the margins of the G20 Hamburg Summit earlier this month.

Much to our regret, however, North Korea test launched a ballistic missile with intercontinental range only four days after our Presidents reiterated that they stand ready to offer a brighter future for North Korea should it choose to change course. Indeed, Pyongyang has fired nearly one missile per week since the inauguration of the current administration.

My government's position is clear. As President Moon has outlined in his Körber Foundation speech in Berlin earlier this month, we are ready to embark on a bold and comprehensive journey toward establishing lasting peace on the Korean Peninsula and we urge North Korea to travel this road with us. We urge North Korea to stop at once all provocations and realize that denuclearization is the only way to achieve security and economic development - nuclear and missile programs will lead to nowhere but a dead-end. If the North persists with its nuclear and missile programs, it will only face heightened sanctions and pressure from the international community. As President Moon said, now is the last chance for North Korea to make the right choice and also the best time to do so.

Ladies and Gentlemen,

The challenges may seem overwhelming but I have unwavering confidence in the strength of our great alliance - the foundation of our diplomacy and security and our shared commitment to tackle any challenge through close collaboration and cooperation. And we have a common goal of building on the successes of the past and realizing the full potential of the alliance for the future.

Above all, I know I can count on the good work of the Korea Society and other friends in the civil society in further strengthening the close bonds of friendship and cooperation between our two countries. On that note, let me once again congratulate the Korea Society on its 60th anniversary, its hwangap as noted, and wish it another hwangap, sixty more years, of great accomplishment in strengthening the ROK-U.S. ties. Thank you so much.


---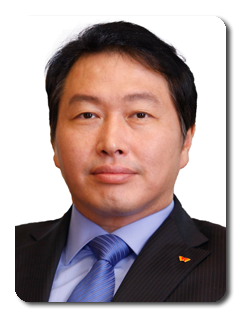 Van Fleet Award Honoree
Chey Tae-won
Chairman & CEO, SK Holdings
Chairman, Korea Foundation for Advanced Studies
Mr. Chey Tae-won serves as the Chairman and CEO of SK Holdings. He oversees and orchestrates 95 companies (as of March 1, 2017) that comprise the SK Group.

Mr. Chey began his career at SK Group in 1991 and was appointed Chairman of the Board and CEO in 1998. With his innovative and dynamic leadership, the Group has steadily expanded over the years. SK Group consists of 95 companies across many strategic industries in Korea, including energy, chemicals, telecommunications, semiconductors, and trading/services.

Mr. Chey has been a key contributor to numerous business and civic organizations, including the World Economic Forum and the Boao Forum for Asia. Furthermore, as a strong advocate of the comprehensive UN goal of responsible corporate citizenship, he served on the United Nations Global Compact (UNGC) Board. He has also been an important member of the Brookings Institution's IAC (International Advisory Council) and the Advisory Board for the RAND Corporation's CAPP (Center for Asia Pacific Policy).

In recent years, Mr. Chey has been deeply committed to strengthening the presence of Korea and its competitiveness in the global economy. In November 2010, he was appointed a Convener of the Working Group on Renewable Energy at the Seoul G20 Business Summit. In February 2016, he was named President of the Korea Handball Federation.

Mr. Chey has been serving as the Board Chairman of Korea Foundation for Advanced Studies (KFAS) since 1998. KFAS has been a major locomotive for fostering human resources in Korea through its generous scholarship programs including the Overseas PhD Scholarship. Through such programs, KFAS has supported 697 individuals to earn PhDs at leading universities over the past 43 years. Furthermore, Mr. Chey drastically diversified the support and exchange programs of KFAS to reflect his global vision for the 21st century. KFAS now operates 18 Asia Research Centers in China, Mongolia, Thailand, Vietnam, Cambodia, Myanmar, Laos, and Iran; invites fifty scholars from all over Asia every year for a research fellowship in Korea; and co-hosts more than a dozen major international academic forums in China and Southeast Asia.

In February 2015, Mr. Chey authored a book titled Social Enterprises: Building a Better World. The acclaimed book shares his long belief in—and passion for—socially responsible business management of commercial enterprises.

Mr. Chey holds a BA in Physics from Korea University and completed the PhD program in Economics at the University of Chicago.

---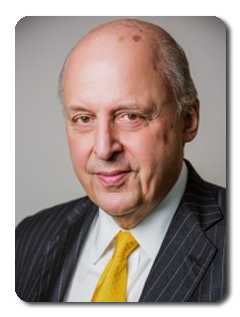 Keynote Speaker
The Honorable John Negroponte
Former Ambassador, Deputy Secretary of State and
Former Director of National Intelligence
Ambassador John D. Negroponte, Vice Chairman of McLarty Associates, has enjoyed a distinguished career in diplomacy, national security, and the private sector.

Ambassador Negroponte held government positions abroad and in Washington between 1960 and 1997 and again from 2001 to 2008.

He has been Ambassador to Honduras, Mexico, the Philippines, the United Nations, and Iraq. In Washington he served twice on the National Security Council staff, first as Director for Vietnam in the Nixon Administration and then as Deputy National Security Advisor under President Reagan. He has also held a cabinet-level position as the first Director of National Intelligence under President George W. Bush. His most recent position in government was as Deputy Secretary of State, where he served as the State Department's Chief Operating Officer.

While in the private sector from 1997 to 2001, Ambassador Negroponte was Executive Vice President of the McGraw-Hill Companies, with responsibility for overseeing the company's international activities. During those years he was also Chairman of the French-American Foundation.

Ambassador Negroponte serves as Chairman Emeritus of the Council of the Americas/Americas Society. He is also co-chairman of the US-Philippines Society. He has also served as chairman of the Intelligence and National Security Alliance.

Ambassador Negroponte has received numerous awards in recognition of his more than four decades of public service, including the State Department's Distinguished Service Medal on two separate occasions, the highest award which can be conferred by the Secretary of State, and on January 16, 2009, President Bush awarded Ambassador Negroponte the National Security Medal for his outstanding contributions to US national security.

CHAIR
---
BENEFACTOR
---
PATRON
---
SPONSORS

Doosan

FILA

GS
---
SPECIAL ACKNOWLEDGEMENT
Association of High Potential Enterprises of Korea

Chong Kun Dang Kochon Foundation

Korea International Trade Association

Lee International

OCI Company

Mrs. & General (Ret.) Walter "Skip" Sharp