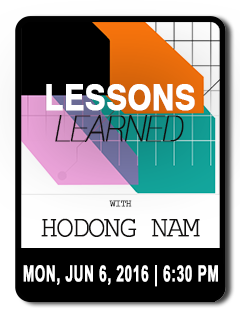 In this third installment of Lessons Learned, The Korea Society and Korea Finance Society are proud to welcome Hodong Nam, Managing Director of Altos Ventures, who will share intimate knowledge and advice from his extensive investment experiences. The discussion and Q&A will be moderated by Korea Finance Society Co-President Sandor Hau.
Lessons Learned with Hodong Nam
with

Hodong Nam
Managing Director of Altos Ventures
Monday, June 6, 2016 | 6:30 PM
Free with RSVP
If you have any questions, please contact Nikita Desai or (212) 759-7525, ext. 355.
---
Hodong (Ho) Nam is a Managing Director of Altos Ventures, focusing on investments in the areas of software, mobile, and internet technologies. Ho began his VC career at Trinity Ventures and began his professional career at Bain & Company where he advised clients in technology, media and consumer products industries. Before co-founding Altos Ventures, Ho worked at Silicon Graphics and Octel Communications. Ho received an MBA from Stanford University and a BS in Engineering from Harvey Mudd College.
Korea Finance Society seeks to build a community to promote the advancement of Korean and Korean-American financial professionals in the United States through networking, education, and mentorship. We are dedicated to providing a platform for sharing expertise among Korean financial professionals, as well as educational and career programs for young Korean financial professionals and college students to maximize their opportunities for career success.