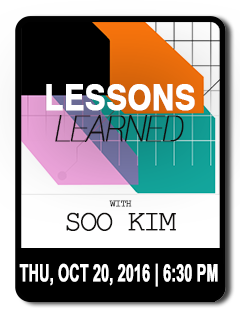 Soo Kim, founding partner, managing partner, and chief investment officer of Standard General, shares "lessons learned" from his extensive investment experience. Members and friends of The Korea Society and the Korea Finance Society are invited to the discussion, moderated by Korea Finance Society Co-President Sandor Hau.
Lessons Learned
with

Soo Kim
Founding Partner of Standard General
Thursday, October 20, 2016 | 6:30 PM
Free with RSVP
If you have any questions, please contact Kloe Byun or (212) 759-7525, ext. 352.
---
Soo Kim is the Founding Partner of Standard General and is the Managing Partner and Chief Investment Officer of the firm. Mr. Kim has been investing in event-driven and leveraged company strategies since 1997 in senior investment positions at Cyrus Capital Partners, where he was a Founding Partner and Director of Research, and Och-Ziff Capital Management, where he was a Principal and helped launch its fixed income business. Before joining Och-Ziff, he was an analyst for the Capital Management Group at Bankers Trust Company.

Mr. Kim is currently a member of the Board of Directors of Media General Inc. (NYSE: MEG) and the Board of Managers of ALST Casino Holdco LLC, the owner and operator of the Aliante Casino in Las Vegas, Nevada. He is also a Director of Coalition for Queens, a Director of the Cary Institute of Ecosystem Studies. and the President of the Stuyvesant High School Alumni Association. He holds an A.B. from the Woodrow Wilson School of Public and International Affairs at Princeton University.