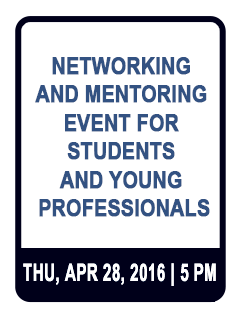 ---
Join Us For a Networking and Mentoring Event for
Students and Young Professionals

A panel discussion and speed networking with Korean American leaders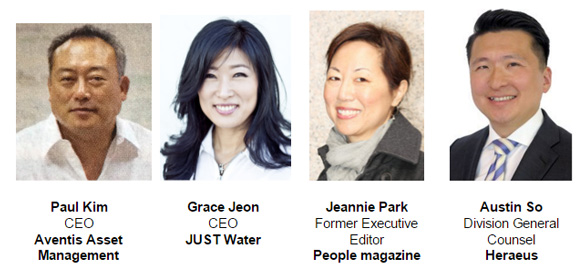 College students and young professionals in New York City are cordially invited to join The Korea Society, Council of Korean Americans (CKA) and Korean American League for Civic Action (KALCA) for an evening of training and networking. Panelists will share their perspectives on developing vital "soft skills" in the workplace, such as communication, networking, and personal branding.

The evening will also feature a speed networking session to give participants an opportunity to engage with speakers in small groups.
Seating is limited - Registration required for attendance
Thursday, April 28, 2016
5 PM - 9 PM

The Korea Society
950 3rd Ave, 8th Floor
New York, NY 10022
---
If you have any questions, please contact Jamie Tyberg or (212) 759-7525, ext. 321.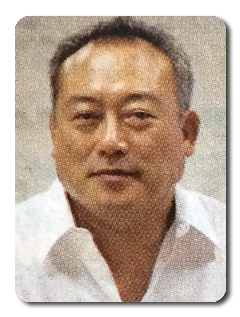 Paul J. Kim is the Founder and Managing Partner of LaSalle Asset Management, a hedge fund focused on trading derivatives of agricultural commodities based in Chicago. Mr. Kim is also the Founder and CEO of Aventis Asset Management, a discretionary diversified commodity fund with offices in Chicago, New York and Shanghai and is committed to giving a significant portion of the company profits to charity.
Mr. Kim is also Founder and Partner of 2DS Productions in Chicago, which is active in movie and television production. In addition, Mr. Kim manages the Kim Family Foundation along with his three children. The foundation is committed to delivering humanitarian aid and funding community development projects in North America, Asia and Africa.
Previously, Mr. Kim was a member of the Chicago Board of Trade, the Kansas City Board of Trade and the Minneapolis Grain Exchange. Prior to the Chicago Board of Trade, Mr. Kim was a trader with Cargill Incorporated.
Mr. Kim graduated from Northwestern University with dual degrees in Economics and Biochemistry.
---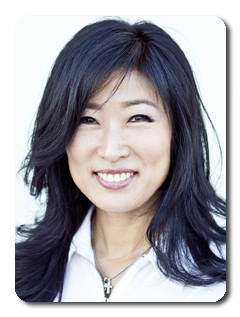 Grace Jeon is the founding CEO of JUST, a company dedicated to creating everyday products with environmental and social impact – products that are better for you, better for the environment, and better for communities. JUST is a mission-driven business that rethinks how we create, consume and dispose of the items we hold in our hands every day.
Ms. Jeon has an extensive background in brand marketing and business development in consumer goods and industrial automation. Most recently Ms. Jeon was the CEO of Designer Protein, the pioneer and innovator of whey protein products and sports nutrition. Ms. Jeon also spent seven years with FIJI Water immediately following its acquisition by the Wonderful Company (formerly Roll Global) as the Senior Vice President for Global Business Development. In that role Ms. Jeon was responsible for National Accounts, Trade Marketing, Consumer Promotions, Category Management and International Business, specifically managing Asia and Australia.
Ms. Jeon received her Bachelor of Business Administration from University of Wisconsin-Madison with an emphasis on Marketing and Japanese. She also studied at the Sophia University in Tokyo, Japan. Ms. Jeon is a Minnesota native now residing in Los Angeles, California with her husband and son.
---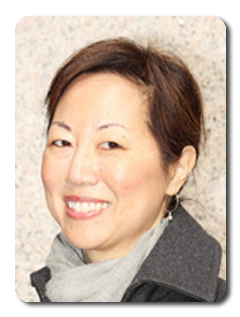 Jeannie Park is a former executive editor of People magazine and a leader in diversity efforts in the field of journalism. She spent 22+ years at Time Inc., working at Time, InStyle, Entertainment Weekly and People and co-founding the company's Asian-American affinity group.
In 1987 Ms. Park served as founding president of the New York chapter of the Asian American Journalists Association; she is currently a facilitator for its Executive Leadership Program. Ms. Park has been honored for her diversity achievements by numerous organizations, including the Magazine Publishers of America, the National Association of Minority Media Executives, Asian Professional Extension, the Asian American Federation of New York and the U.S. Asian Pacific American Chamber of Commerce.
Ms. Park serves on the boards of the Third Street Music School Settlement, the Harvard Alumni Association and the Harvard Asian American Alumni Alliance and on advisory councils of the Women's Media Center, NetKAL and the Korean American Community Foundation.
Ms. Park lives in New York City and is the mother of two teens.
---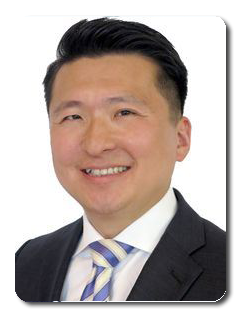 Austin So is the Division General Counsel, Corporate Secretary and Board Member of Heraeus, a Fortune Global 500 multinational manufacturing conglomerate with $23 billion in revenues and 15,000 employees working in 126 subsidiaries across six continents.
As General Counsel and Secretary of Heraeus's global medical devices division, Mr. So leads a team of six lawyers in the US, Germany and China, and reports to the Division CEO in Switzerland and Global General Counsel in Germany. In addition, Mr. So serves on the Board of two medical device companies within the Heraeus Group.
Mr. So is also Deputy General Counsel and Secretary for the Americas. In this role, he helped build a new U.S. Legal Department from the ground up. Mr. So currently supports 12 operating companies manufacturing diverse products, including sensors, instruments, chemicals, industrial lamps, quartz glass, optical fiber and photovoltaic paste. Mr. So reports to the President and General Counsel for the Americas and oversees litigation, commercial transactions, employment matters, government investigations and compliance for all 12 US companies within the Heraeus Group..
Prior to joining Heraeus, Mr. So practiced both litigation and corporate transactional law at top New York law firms. Mr. So received his A.B. from Harvard and his J.D. from Penn Law.