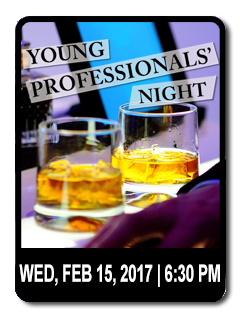 The Korea Society and China Institute are hosting a Happy Hour for Young Professionals at The China Institute. Network with other Young Professionals and enjoy live music, complimentary drinks and light fare!
Young Professionals' Night
Co-hosted by The Korea Society and China Institute
@ China Institute

40 Rector Street, 2nd Floor
New York, NY 10001

* Please note date change
Wednesday, February 15, 2017 | 6:30–8:30 PM
If you have any questions, please contact Kloe Byun or (212) 759-7525, ext. 321.
FREE for Supporter [Formerly Explorer, YPN, Contributor] and above members with RSVP
$15 for Individual [Formerly National, Introductory] and non-members*
---

New York Mak

New York Mak is a refreshing health-conscious alcoholic beverage, consumed casually like beer or wine. Brewed the same traditional Korean way, it gives a naturally effervescent buzz. It has a citrusy flavor with slight sweetness and carbonation, mixed with a milk-like rich body. Our live Mak is composed of lactic acid enzymes and fiber, and it's a fermented treat for your body and mind. Locally brewed New York Mak naturally tastes better than the imports. Our Mak is brewed in Wurtsboro, NY. We are committed to delivering locally brewed, fresh, healthy premium Makgeolli to variety of communities in the US, starting from New York where we live. We are passionate in contributing to New York's multi/cross-cultural experiences, and think Makgeolli is a great vehicle for bridging ages and cultures alike.