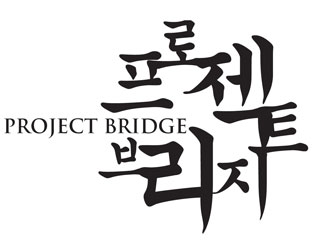 DEADLINE EXTENDED to MONDAY, OCTOBER 30th.
Prospective Youth Ambassadors are invited to apply for Project Bridge, an intercultural youth leadership program that includes bi-monthly educational workshops, a weekend retreat, and an expenses-paid 10-day study tour of Korea. Juniors and seniors in NYC public schools are eligible. NYC educators are welcomed to apply for group leader positions.

The Korea Society, in conjunction with the Los Angeles-based Pacific Century Institute, coordinates a year-long intercultural outreach program for high school students. Originally created in response to the 1992 Los Angeles riots, the program selects 16 student Youth Ambassadors and two educator group leaders from New York City and Los Angeles to participate. Now in its 25th year, Project Bridge aims to cultivate future community leaders and introduce them to U.S.- Korea relations, with an emphasis on cultural and racial sensitivity and a firm understanding of Korea.
 Los Angeles applicants, please visit this link for application forms.
Once selected, participants meet regularly for educational workshops that focus on topics such as Korean history, language, modern society, and U.S.-Korea relations, as well as the history of race relations in the U.S. Participants gain insights into Korea, acquire leadership skills, and develop intercultural understanding. The highlight of Project Bridge is a fully subsidized ten-day study tour of Korea in March 2016, including visits to numerous historical sites and a homestay with a Korean high school student.
Program Schedule:
DEADLINE: Monday, October 30, 2017 | Application Postmark Deadline
November 13, 2017  | Announcement of Finalists
 March 2017  | Study tour
For more information, please contact Mrs. Luz Lanzot .
Due to numerous inquiries, please be advised that we will accept applications without a principal's signature. 
---
---